Mark is going to teach breaking workshop on Saturday 24th and Judge on Sunday 25th August as part of the Skills  East Africa 2019 finals.
All details on the flier below.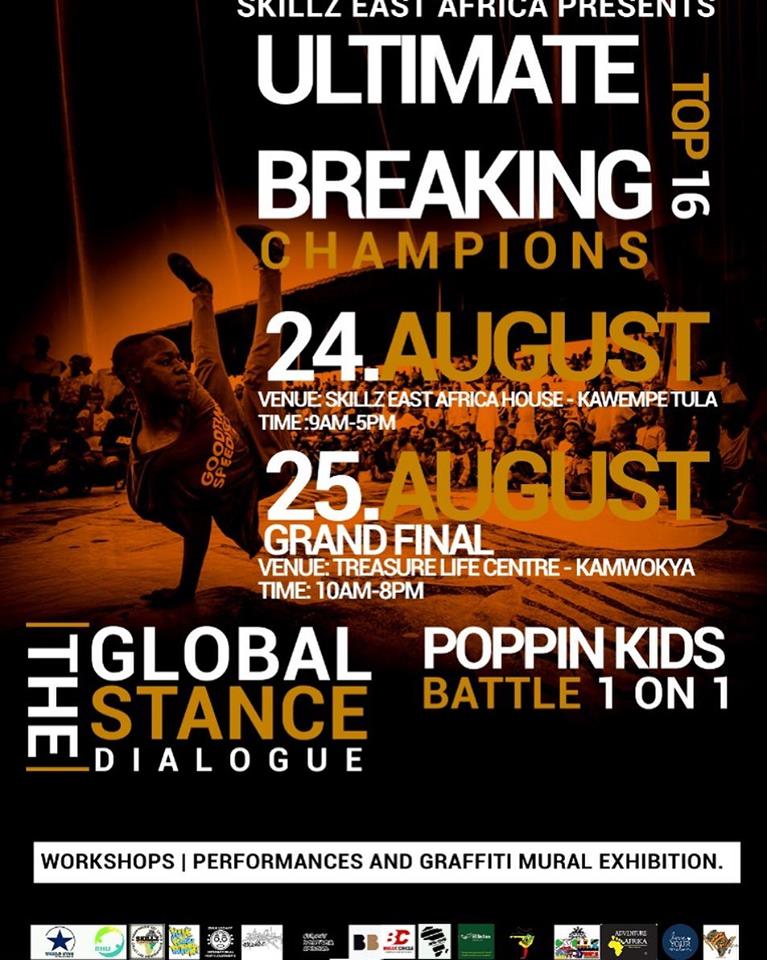 Skillz East Africa is an annual grass root supported hip hop event and tour that aims to
promote positive youth development by supporting the creation of a safe spaces with
community youth led and focused initiatives and promoting the cross cultural expressions of
the HipHop Kulture.
Skillz East Africa aims to:
1. To nurture the artistic talent and develop children's, young people's transferable life
skills that arise from successful HipHop expressive and participatory education.
2. To build collaborative partnerships among the youth through designing creative safe
spaces that enable young people thrive with the opportunities present in their
communities.
3. To design interactive/participatory programs, workshops and E learning platforms to
impart knowledge pertaining to the realities of social-diversity and how to better
manage and leverage if for the creation of a healthier, more peaceful and productive
communities.
More details visit Skillz East Africa 2019 finals!